Women Rule
For over 20 years our ethos has been based on a desire to celebrate women everywhere, so as we stride into a new year we're excited to share the stories of those leaving a trail of inspiration in their wake. From inspiring interviews to the rules we are living by, get ready for one unique celebration of female empowerment.

THE RULES WE ARE LIVING BY IN 2019 AND BEYOND

Founder Tamara is excited to share our manifesto. Please join us as we do our best to live by this and celebrate strong women in 2019 and beyond.

Be proud to be female

Be strong and confident in who you are, and don't be afraid to be feminine. Some of the women I admire most are completely open about their own personal journeys and struggles. I think being vulnerable and honest is so powerful, being proud to be yourself is so inspiring.

Find strength in sisterhood

At Sweaty Betty I'm so proud that we are 98% female and I've found so much strength from the sisterhood we have here. Our business has so many female leaders and there is nothing more powerful than when we come together and support each other.

I feel so strongly that we need to be kinder. I teach my kids not to judge women by their appearance. Instead of knocking each other down, it's cool to be kind.

Respect your body and the planet

Your body deserves respect, it is a valuable and irreplaceable object and it's so important to listen to what it needs. Self-care isn't selfish, we should prioritise and take care of ourselves so we can give back to others. I am a firm believer in balance and having that piece of cake, there's no need to feel guilty.

I also think it's so important to respect the planet and your surroundings. This can be such small, simple steps, you can eat locally grown produce, walk instead of getting the bus, buy a reusable coffee cup or water bottle and try wearing recycled fabrics.

Live actively

I truly believe there is a workout or sport for everyone whatever your age, you just need to find it. I love trying new things and mixing it up, but I always return to swimming, yoga and running, where I have built a real community. For me, working out isn't just physical, it's mental; this is my switch off time and self-care moment. This is why we've offered free workouts in our stores for over 15 years.

It's time to be kind to yourself and empower each other.
From entrepreneurs to athletes, these women live by their own agenda and we love it. Living a balanced lifestyle and doing it their own way, find out more about those who are rocking our world.
"I love my thighs, my curves. I love my strength and the fact I can probably whoop your ass"
Mia, Muay Thai Fighter +
Body Positive Campaigner
"It's not a question of hair, makeup or clothes. We have to realise that the beauty of it is that we are all different."
Yazemeenah, Yogi +
Photographer
"Everyone's beautiful, so love your curves and love your bones is what I say."
Sophie, Dancer + Choreographer
"To me an empowered woman is someone with confidence and inner strength. She doesn't need resolutions, she isn't afraid to talk about her flaws and is proud of her personal journey."
Tamara, Sweaty Betty Founder &
Creative Director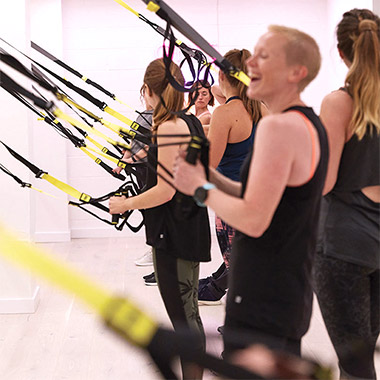 Girl power.
Our company
is 98% female
(sorry men).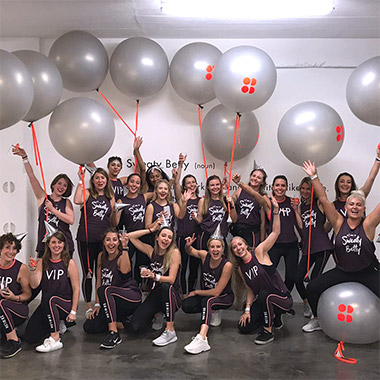 We've offered
free fitness classes
in all our shops
for 15 years.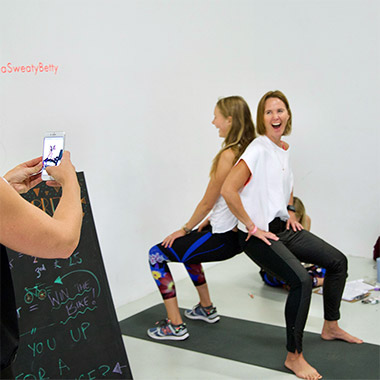 Each Sweaty Betty
piece is tested
in-house
by athletes.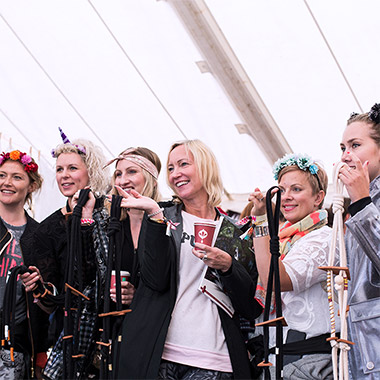 Our entire design
team is female. We
create with a woman's
body in mind.