Meet our Virtual Personal Shopper
Book your free session now
Shop from the comfort of your own home with our new Virtual Personal Shopper experience. Whether you're looking for the perfect pair of leggings or the ultimate loungewear set, our Virtual Personal Shopper will help you find the best activewear pieces to make you look and feel amazing.
Book Your Session
Here's how it works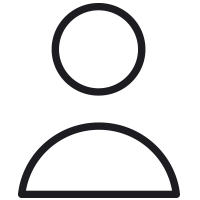 Tell us a bit about yourself
Take our quiz so that we can find out more about your style preferences

Choose a date and time
Find a session that works for you

Confirm your session
We'll send you an email with everything you need to prepare for your Virtual Personal Shopper Experience - don't forget to check your junk folder in case it gets lost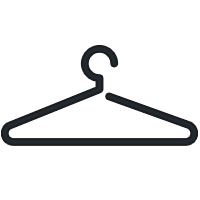 Meet your Virtual Personal Shopper
Enjoy a 15 or 30-minute personal shopping experience from the comfort of your home. Once you have chosen your favourite pieces, your Virtual Personal Shopper will place the order for you and send it to the location of your choice.
Book Your Session
Meet our Virtual Personal Shopper Becca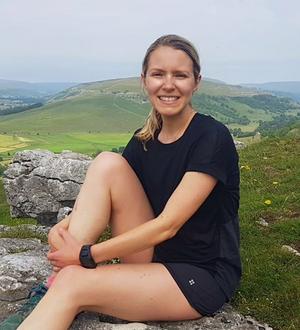 Tell us a bit about yourself?
I can usually be found trail running in the North York Moors or doing yoga! My proudest achievement is travelling to India by land for my honeymoon and my most recent hobby is bee keeping. Hopefully I'll be making my own honey next summer...
The ultimate styling tip?
Layering! I love how you can transform your workout look into something really chic by effortlessly throwing on a top and chunky knit. Sweaty Betty make this so incredibly easy.
The SB item that you couldn't live without?
The bum-sculpting Power Leggings – such a game changing product!
What our customers are saying
"I just wanted to say a huge thank you to my Virtual Personal Shopper who I had a zoom shopping session with last Saturday. I miss going into your Wimbledon and Kingston stores since lockdown and my move to Cornwall, and really enjoyed the whole experience with her." - Fiona
"Fantastic session. Great fun and lovely to see such a happy and enthusiastic lady on my Zoom chat. Just a great experience overall." - Katherine
"I had my Virtual Personal Shopper session yesterday and it was brilliant! I was pretty nervous but she put me at ease straight away and was keen to understand what I wanted my wardrobe to do for me! Feeling good on the inside and outside! Thanks Sweaty Betty!!" - Zim
"This is a great service. What she chose was exactly what I would take into a changing room to try on. Not one thing was missed. This was a major help for me." - Rowena
"These styling sessions are fantastic!" - Tanya
Book Your Session
FAQs
Not at all. You will receive a Zoom link in your confirmation email immediately after booking your session. Your Virtual Personal Shopper will prep for your session by reviewing your quiz answers and your order history if you have shopped with Sweaty Betty before.
Yes. This personalised experience is fully virtual and the session will be via Zoom.
You can join from any laptop, mobile or tablet. If you do choose to join the call from a mobile or tablet please download the Zoom app before the session.
Yes. Your Virtual Personal Shopper will help pick your favourite Sweaty Betty pieces and place the order for you whilst you are on the call.
We understand that things come up, so if you can no longer make your session, it's no problem. Please cancel using the link in your confirmation email or email VirtualPersonalShopper@sweatybetty.com ideally with 24 hours notice.
Orders are placed via our website using standard delivery so will take up to 5 working days to arrive. There is also an express delivery option which takes up to 3 working days.
Very. You can either use the returns form and pre-paid postage label included in your package, or take back to a store within 45 days.
Book Your Session