Tamara Introduces Spring 2018
Tamara Introduces Spring 2018
Twice a year, our Founder and Creative Director Tamara takes our design team to a global location that has inspired her. For Spring Summer, it's Barcelona. Here she gives you the lowdown.
The new collection began after an amazing design trip to Barcelona, where the team and I fell in love with the food, cool beach vibe, culture and incredible buildings. It was the architecture in particular that stayed with us. Well, two buildings in particular, Gaudi's Sagrada Familia and Ricardo Bofill's Walden 7.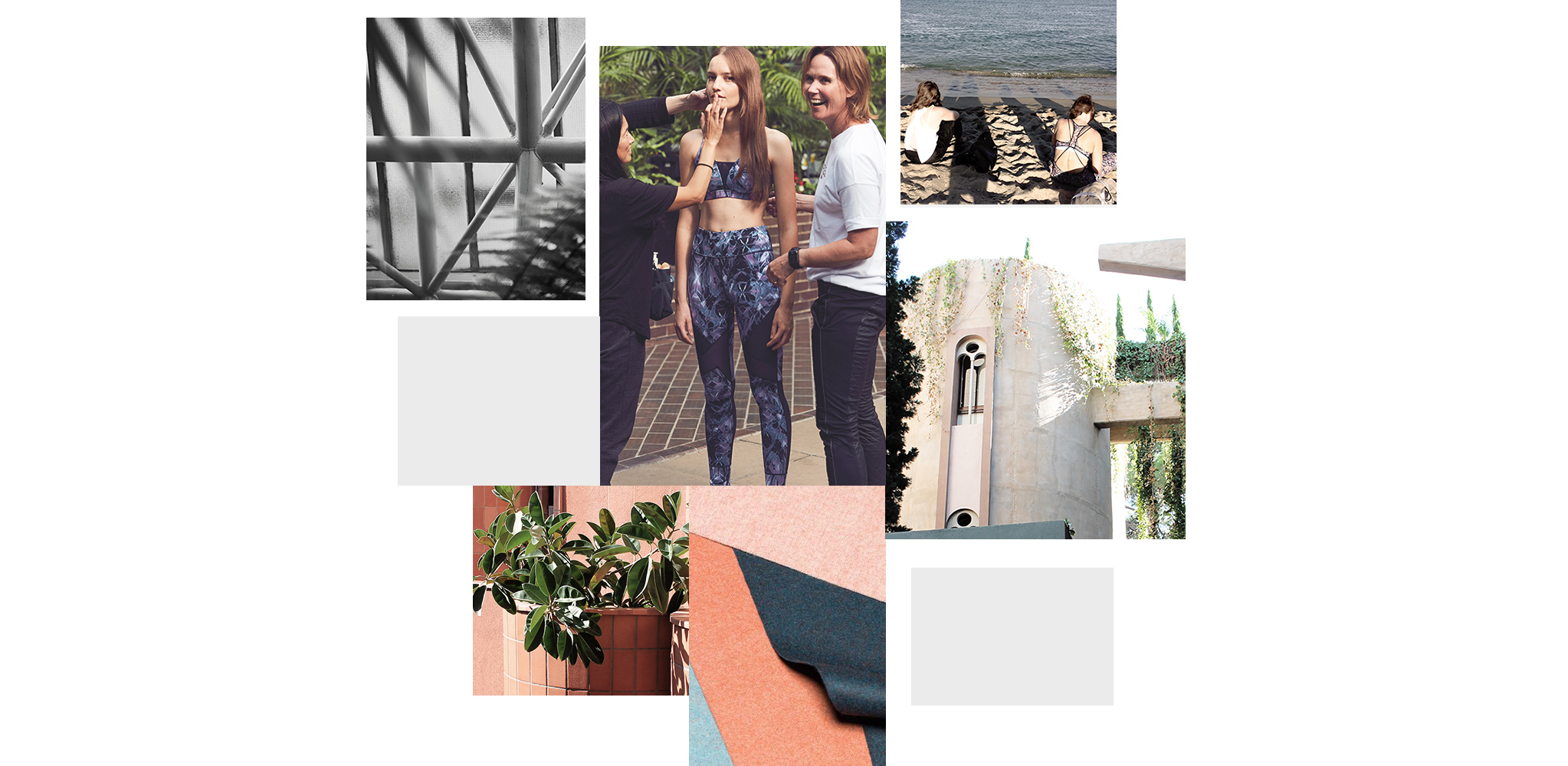 We saw Sagrada Familia on our second day in the city. It's a huge gothic structure that you can't miss. We designed our own Gaudi walking tour and despite the gothic exterior, the interior completely blew me away. Drawing from Gaudi's fascination with nature and it's geometric forms, I loved how he broke up this limitless space with these soft, detailed structures, using vines and branches as panels throughout the church.
In contrast, the Walden 7 was built in the 1970s as a utopian community on the outskirts of Barcelona, inspired by BF Skinner's sci-fi novel Walden 2. We visited here on our last day, and despite our official tour guide failing to turn up, we were lucky enough to get the opportunity to explore inside. Built on the refurbished ruins of an old cement factory, it's a huge monolithic terracotta building surrounded by beautiful tiles and nature.
When we got back to London, we made a moodboard inspired by the places we had been in the city and how they made us feel. We were really fascinated by the surreal and otherworldly, alongside Barcelona's incredible vintage scene. In fact, when the team were designing they watched a lot films set in the seventies, including Love Story and Dazed and Confused - so look out for some cool new silhouettes.
Silhouette
It's safe to say watching those 70s films paid off, we've gone full on retro this season. I am obsessed with our new wide legged Shirley Trousers and the Reggie Puffer Jacket. We've bought the vibe to your workout gear too, with some amazing geometric prints and lots of primary colours throughout the collection.
Time to layer
One of my favourite things about getting dressed at this time of year is all the layers, so knitwear and jackets were key when we were designing. I'm really excited about our new dip dye Big Dipper Jumper, it's so soft and made for throwing on over leggings to stay warm.
Prints
The prints of this season are my favourite yet. From hanging vines, to geometric designs, seahorses and my absolute favourite jellyfish print, which was inspired by Gaudi's fascination with the underwater world. The clean lines of the Walden 7 also inspired some awesome go faster stripes, these Zero Gravity Leggings are definitely my 'get back on it' leggings.
Bum-sculpting leggings
No collection is complete without our bum-sculpting leggings, they are the perfect January motivation and a great confidence boost after an indulgent December. The Power Leggings and Zero Gravity Leggings are here in some amazing new prints and are as technical as ever.
New innovations
We are always looking for new ways of making your activewear even better than ever. Our reversible leggings, which offer two looks in one piece now switch from print to print and our seamless merino fabric is now made in the UK from super soft and temperature-regulating fabric.
Happy birthday to us
It's our 20th birthday this year and I am determined to celebrate in style. To kick it off we're launching limited edition pieces inspired by our London heritage and favourite pieces from the archives starting with this oversized Homecoming Sweat with a cool retro print. Keep an eye out each month for other new pieces.
Go bright or go home
In a nod to the seventies, you'll find lots of primary colors and burnt shades inspired by a retro basketball court we saw at the Walden 7. If you aren't into brights, we have some amazing muted pastels and subtle greys which work well for colder days, especially styled with our new knitwear.
It's time to get back on it, shop our new arrivals today.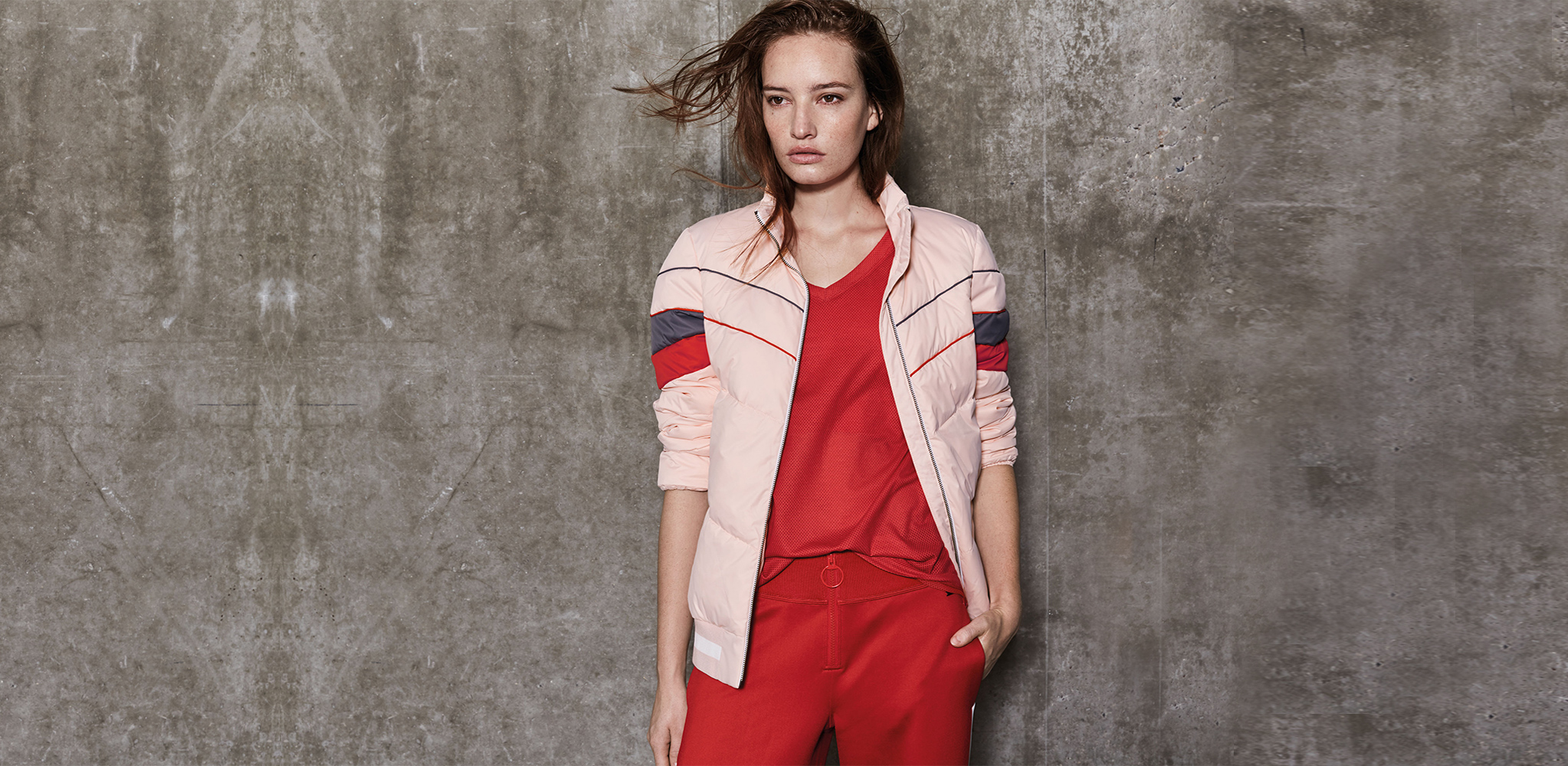 Related Stories