Behind The Scenes at our Spring Shoot
Behind the scenes on Sweaty Betty Spring 2018
Designed in London and inspired by a design trip to Barcelona, SS18 has landed. Shot on location in East London, Tamara takes you behind the scenes on the shoot.
This collection was initially inspired by two of Barcelona's most striking buildings - Sagrada Familia and Walden 7. So when we were looking for a shoot location, it was natural that our obsession with striking architecture took centre stage. Step in the iconic Barbican, one of London's best examples of Brutalist architecture and the ideal place to shoot. I loved the contrast of the raw concrete and hardness of the construction against the softness of our collection.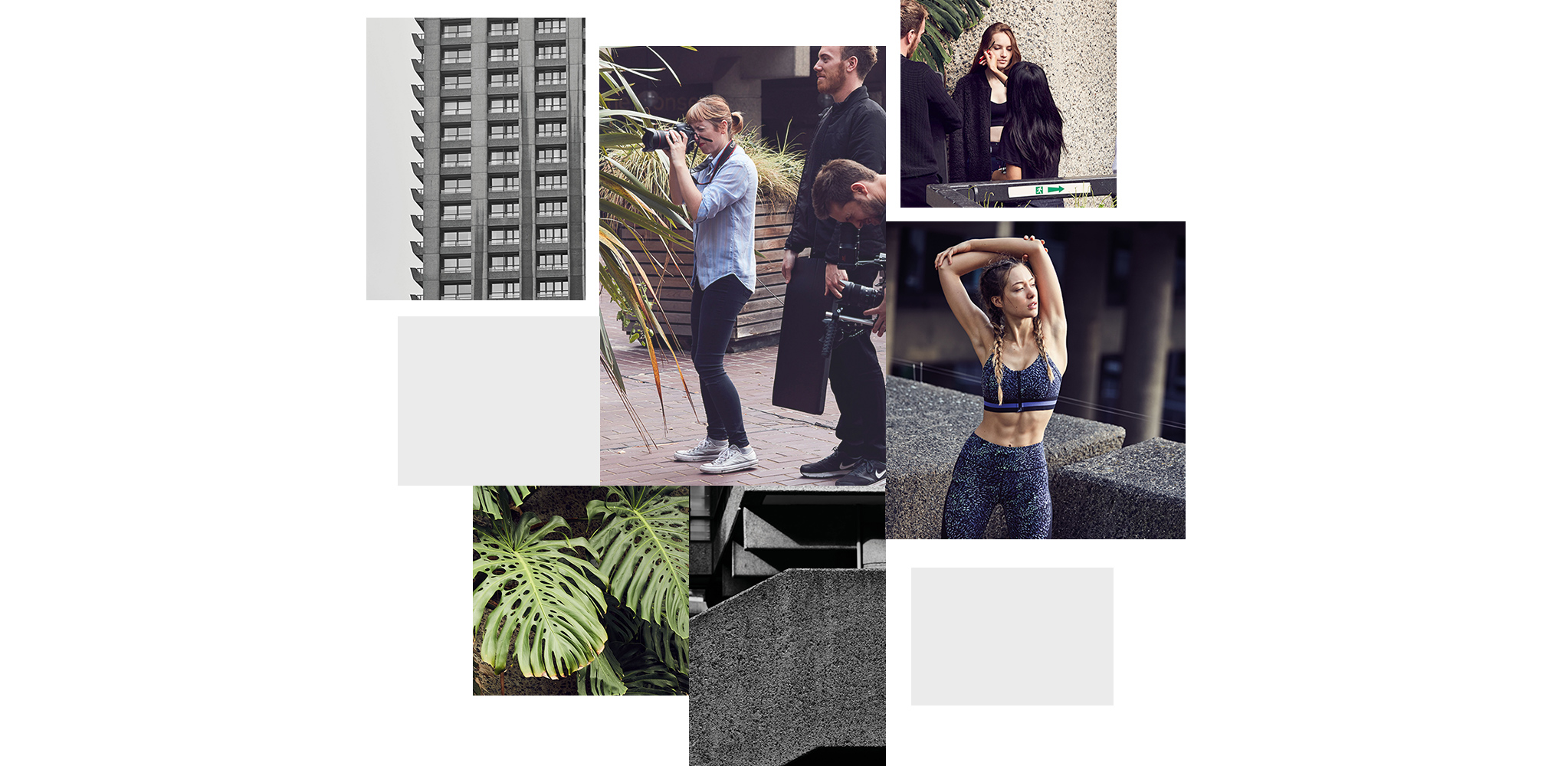 We were really inspired by the natural world, so I absolutely loved all of the hanging vines and greenery at the Barbican. They really fit with the subterranean feel of the collection. Our model Giane reminds me of a mermaid with her long red hair and pale skin, which really fit with the collection (especially our amazing new reversible pieces).
I loved the contrast between the natural world and hard structural architecture at the Barbican. It reminded me of the Walden 7, at times.
We have worked with Julia Kennedy for five seasons now and she is a real Sweaty Betty. On our first shoot her daughter was a few weeks old and she just got on with it, which I thought was amazing. She is a real get-up-and-go girl, which means we have a lot of fun collaborating.
The face of our bum-sculpting campaign, Penny Lane is a British girl who has an amazing strong and sculpted body. She works out like crazy and is more likely to be found sword fighting or at a Kung Fu class than in your normal Pilates. It's safe to say the entire crew now wants to try martial arts.
Our makeup artist Shinobu is incredible, she gives all of our models facials first thing before they shoot to ensure they have glowing skin. I have been known to have a few myself...
This season we've created six collections filled with pieces to take you from studio to street. I wanted to shoot these showcasing how we style up full looks so we kept the background really simple here to set off each piece.
Shop the new collection today.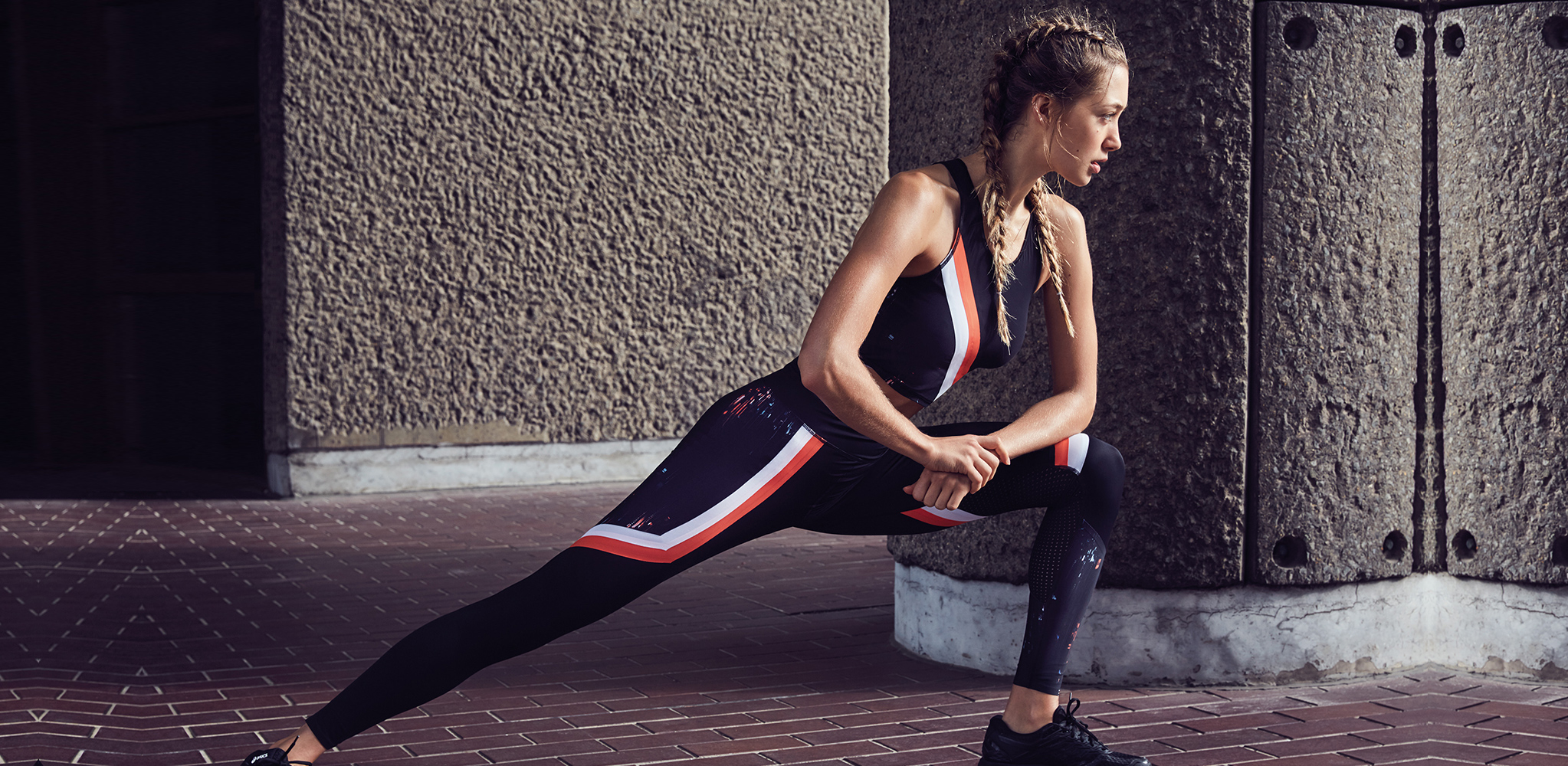 Related Stories