5 Tips For Life Long Fitness From Hollie Grant
5 Tips For Life Long Fitness From Hollie Grant
It's safe to say we have a girl crush on our ambassador Hollie Grant aka @thepilatespt. A former pastry chef turned personal trainer, she founded Pilates PT with a vision to break the current mould of fitness studios that focus on womens' insecurities. Now an award winning trainer, author of The Model Method and the founder of The Strong not Skinny Podcast, she has shared her tips for staying fit and strong for the whole of 2018 (and yes, she encourages cake) plus two exclusive recipes. Over to you Hollie.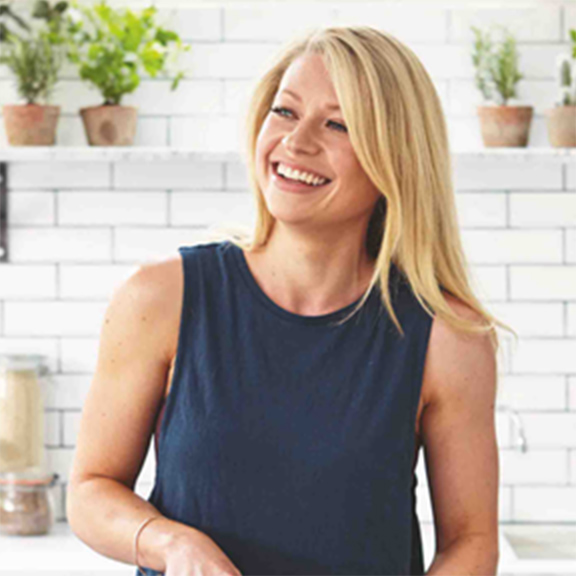 Whilst it is perfectly acceptable to design fitness based goals, I believe we could all do with a more long-term plan around our exercise regime. As cliché as it may sound improving your fitness really is a marathon and not a sprint and the real challenge is learning to change our mindset around exercise, learning to love it rather than resent it. Here are my top 5 tips for improved fitness for life, not just for January.
Do it for the right reasons
Let's be honest, everywhere we look we are inundated with messaging around losing weight, dropping a dress size or detoxing. A lot of the marketing techniques used by organisations are guilt-based and designed to make us feel as if we are not good enough as we are and therefore must change. Exercise has become an act of self-flagellation, to be implemented because we 'ate too much' or we need to get 'beach-body ready'. These negative connotations with exercise completely ruin our enjoyment of it. Try to start with fresh motivation. Choose more positive reasons to exercise such as improved mental health, better sleep or to make new friends.
Don't go hard or go home
The messaging around fitness can often be quite aggressive such as 'if it doesn't hurt you're not working hard enough'. I say ignore this, as we don't need any more stress in our lives. Exercise should be enjoyable and if we think about most training techniques have similar outcomes – cardiovascular or strength gains. Therefore, you should choose an exercise style that you enjoy as you're far more likely to go.
Be the expert on 'you'
You know your body better than anyone else and if you don't, make it that way. Knowledge is power and the more we know, the more appreciation we will have. If you know that your glutes are lazy and your hip flexors are tight, you are in a much more informed position to choose what exercise you need to do. Read around the subject, speak to instructors after class and listen to the feedback your body gives you.
Don't diet
I mean really don't. Research has proven they simply don't work. Our bodies have systems in place that are far more dedicated and stubborn than your willpower may be. Diets rely on you ignoring the important feedback mechanisms the body uses to tell you that you are hungry. In fact, diets are linked to disordered eating, weight gain and yo-yo dieters are actually thought to die younger. My book includes gluten, sugar, carbs, dairy everything! As it's all about balance. In fact I've shared my recipes for Cashew & Oat Pancakes and Lentil Dal that I'd love you to try.
Cleanse your social media feed
If they make you feel unhappy delete them. You don't need that in your life. Follow people who have bodies of all shapes, sizes and backgrounds and those who make you feel happy, positive and inspired.
Find out more about Hollie and her The Model Method online plan here. The Model Method: Recipes, HIIT + Pilates Exercises for Lifelong Balanced Wellness (Little Brown Books) is available at all good booksellers and to buy here.
Train with Hollie and her team in Fulham, the Mandarin Oriental Hotel and every Monday at The Studio @ No.1 Carnaby. More information and to book here.
Related Stories